Dear Sister Honey French:
Your ministry in the church services was something very different from the usual. We've been really praying for miracles to happen in our meetings, for the gifts of the Spirit to be manifested. God has answered our prayers with your coming.
 So many of them lined up to be ministered. Praise the Lord that He touched them when you came and ministered to them. The (Youth Retreat) meeting in Catmon was something to remember for life. The youth (and us) were really expecting something very special from the Lord just like what He did in the previous spiritual retreat sometime ago. But the Lord (I heard from their testimonies) did even so much more! Everyone was marvelously touched by His Spirit and many saw visions! The Lord be praised forever.
 Pastors Oriel and Sis. Raquel,
Asst. Dist Supt of Cebu Assembly of God, Philippines
         
It was our privilege to host Ms. Honey French at six of our prison units for Protestant services. Ms. French has a unique gift in that she is able to quickly capture the attention of her inmate audience with her personal openness and honesty.
 The inmates were quite taken that a former correctional officer would have any interest in ministering to them. The sincerity of her presentation and message soon won them over and many responded to her invitation of salvation in Christ and the receiving of the Baptism of the Holy Spirit. Our chaplain from a more conservative background also agreed that Honey's ministry and message certainly had an impact.
 We welcome her back anytime she comes to our area.
 Sr. Chaplain Richard Webster
Arizona State Prison Complex – Yuma, Arizona 
Honey was a forerunner in a career uncharted by women.  In an atmosphere of oppression, deceit, and hopelessness, Honey became a source of new beginnings for the people around her at the prison.
My wife and I have known Honey for several years and know that the adventures described in her book are accurate and well known in our region of the Central Coast of California. Her personal faith is authentic, and with great courage in the face of potential repercussions, she demonstrates that faithfulness to the purposes of God results in miracles. She has prayed with hundreds of people as they have dedicated themselves to God and hundreds more to receive the baptism of the Holy Spirit and physical healings.
With a petite physique, the anointing on her life demands great respect from even the largest and most hardened criminals. The grace of an evangelist flows through her and regularly melts the hearts of those once hostile to God. Whether in the workplace, a supermarket, on the street, or in our church service, Honey is consistently looking for opportunities to witness and minister to the lost and broken. Her theology is practical, her revelation of Jesus is authentic, and I would recommend her to any ministry situation that may arise in the future. 
Pastor and friend,
Patrick Sparrow

Senior Pastor
Shouts of Grace Church
ACTS Churches USA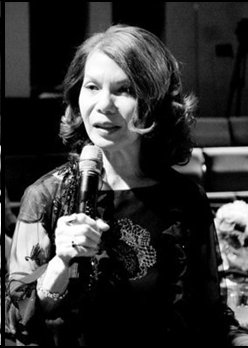 Honey was a breath of fresh air at our correctional facility. The results of her sensitivity to the direction of the Holy Spirit are powerful manifestations of healing, deliverance, restoration and confession of faith for salvation.
Thank you, Honey French, for your labor of love with the incarcerated. Our facility will never be the same because of your ministry.  
California State Prison, Tracy

 
Honey French is one of the boldest, yet, most tender hearted, Holy Spirit filled women God has in His Service. She is dynamite against Satan, because she uses every weapon God has given to inflict major damage to the enemy camp.
The devil trembles, when Honey shows up; he knows she will take back what he has stolen by her preaching of the Word, by the power of her prayer and the witness of her testimony. Honey is a delightful blessing both to God and man. 
Priscilla Edmonds  — Yuma Aglow President
Honey French is lively, fun, and intensely interesting. She is a powerful motivational speaker who draws on her own unusual background for her dynamic presentations. From Florida to the Philippines, Honey French has spread the word of the Lord to the masses. A fascinating person and an exciting, quite incredible speaker! 
Thomas Leo Ogren, Author                                                                      www.allergyfree-gardening.com
Thank you for your time with us…
your presence..
your words and your
awesome love that was shown to Our Heavenly Father!
Del Bates, Lighthouse President 
Vero Beach, Florida